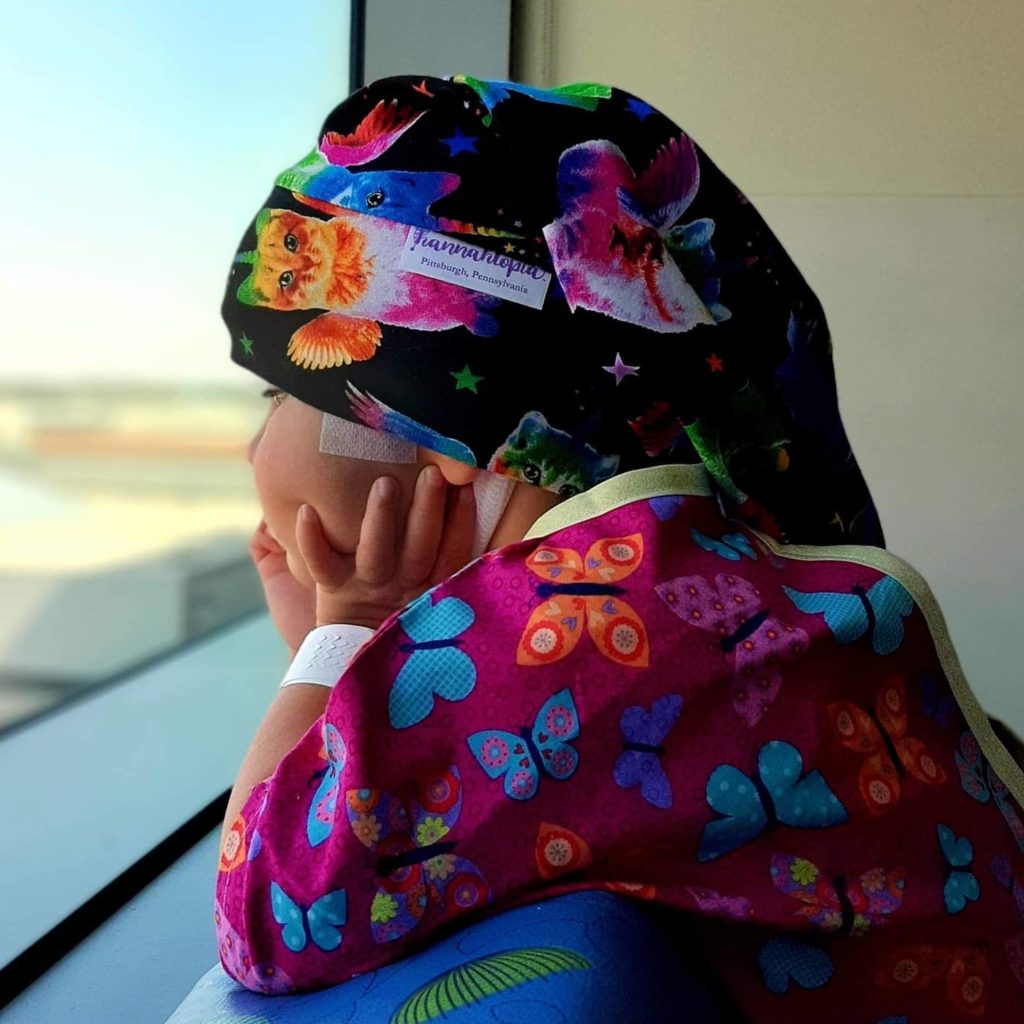 The Hannahtopia Foundation is extremely passionate about donating Warrior Boxes to children and adults! We love to send these boxes that give a boost of happiness, a boost of confidence, and to just let each individual know we are thinking of them and know how strong they are! We receive numerous requests.
Oftentimes, an EEG testing must be worn for several days at home while the individual attends school, goes to work and functions in their everyday life. Without a NillyNoggin, this procedure can be quite embarassing / intimidating.
Over 30% of individuals have uncontrolled epilepsy and have EEG's oftern. Let's help each individual know they are BRAVE, STRONG, and FEARLESS!
Over 3.4 Million people suffer from Epilepsy nationwide, 470,000 are children.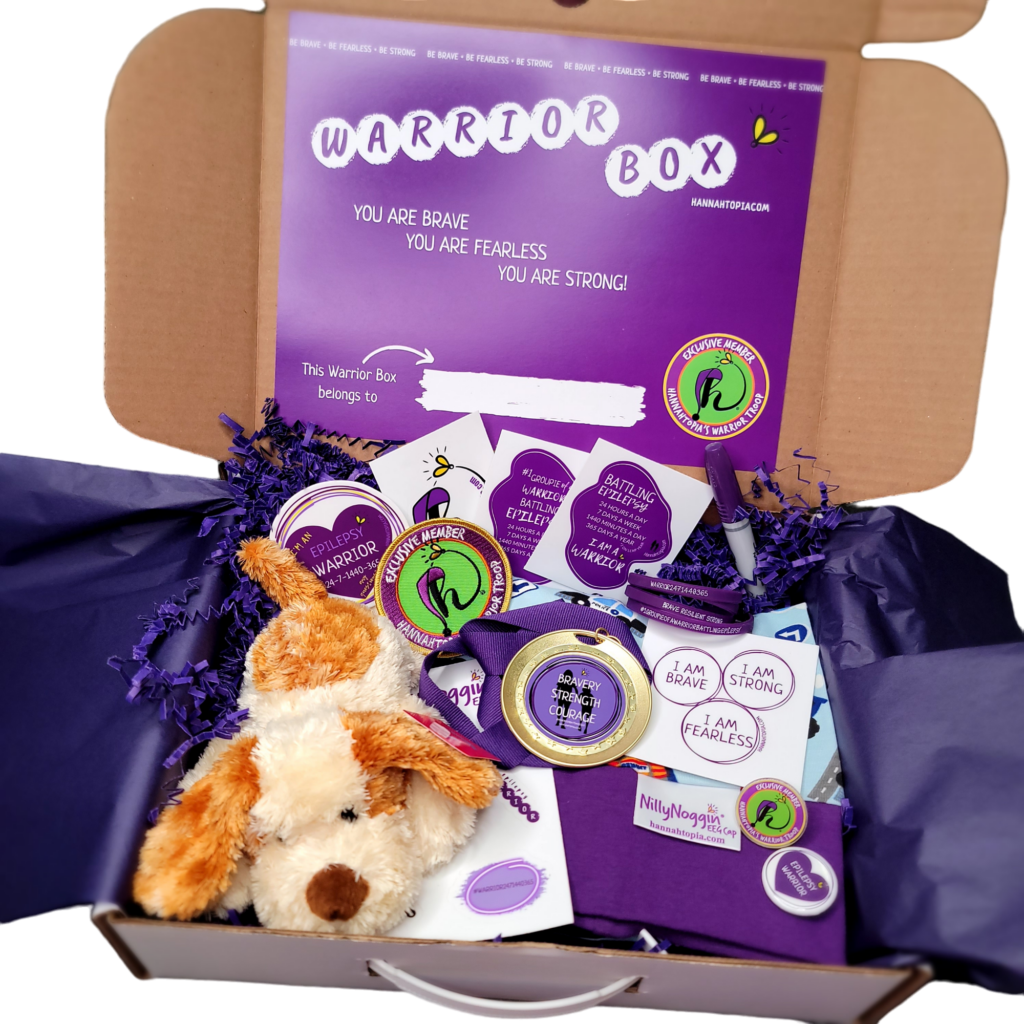 Do you want to sponsor Warrior Boxes for individuals battling epilepsy?
Together we can provide these children with a sense of normalcy, comfort, happiness and a boost of confidence! They will be SO grateful for us to send them a Warrior Box from you!
Each Warrior Box is filled with encouraging, colorful, and happy goodies such as a NillyNoggin EEG Cap, Stickers, Exclusive Member Iron-On Warrior Patch, a Gold Medal for Bravery, Strength, & Courage, Warrior Pins, Stuffed Animal, Silicon Bracelets (even one for a Warrior Groupie!) and more!
The Warrior Box is a sturdy box with a handle and can be taken along to the EEG procedure. Each box comes with a purple marker and stickers so that each warrior can decorate to their own imagination!
Purchase a Warrior Box, and we will work our magic! We will send to individuals that have requested a Warrior Box!
It's the perfect way to fulfill that "if there's anything I can do for you, let me know" promise.
We would love for you to donate a Warrior Box to help us spread smiles and hope to those living with Epilepsy!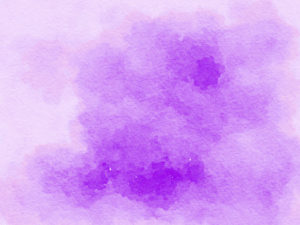 Particulars:
The Foundation will determine which NillyNoggin EEG Caps to distribute to fulfill the wishes of children living with epilepsy. Contents in each box may vary.
When making a donation, you may be asked for a shipping address The Warrior Box may be shipped to the address of your choice or you can choose for us to send to a Warrior on our waiting list.