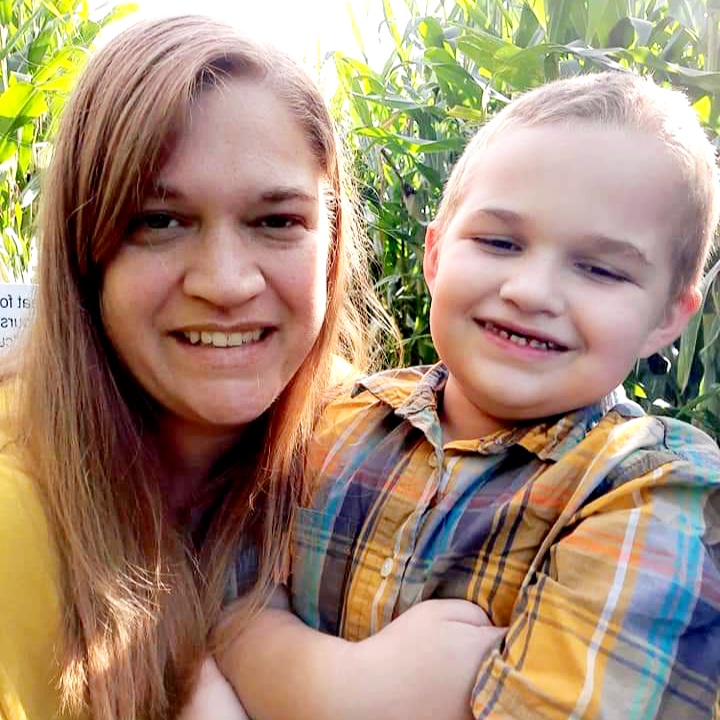 Let's help Heather celebrate her birthday by making a donation to support children that are getting EEG's at John R. Oishei Children's Hospital!
Heather is raising funds in honor of her son Jayden that battles epilepsy. Your donation will support our mission to send NillyNoggin EEG Caps to children getting EEG's at Oishei!
Why NillyNoggins? Because they helped Heather's warrior son Jayden and now she wants to help other children!
Helping kids living with seizures & epilepsy is our passion! EEG testing can be a scary process for a child. The NillyNoggin EEG Cap hides the 'scary' and provides comfort, happiness and confidence during the EEG.
Be a part of making a happy impact on the life of a child living with epilepsy.
~ Warrior Jayden's Journey ~
~ from Heather, Jayden's Pretty Darn Awesome Warrior Mom
Jayden was born on October 22, 2011. We noticed early on that he was developing at a way slower pace than piers his own age. When Jayden would get scared or over stimulated, we found that he would stare off or drop to the ground. One day he dropped to the ground, was limp and stopped breathing. My mother gave him air and he came back to us. We called his docs right away but they said it is normal for kids to hold their breath when upset (this kind of made us confused but thought maybe they were right).
Diagnosis
At age 4 he had a grand-mal seizure. Scared as I was, we called the ambulance and he was rushed to the hospital. The next day he had a EEG which found that he has Epilepsy. This explained all of his staring spells and drops. He has had many EEGs and they show him having mini seizures 24-7 and that's on max meds of 2 different seizure meds. They believe he has Lennox-Gastaut Syndrome, but want to wait a little longer before diagnosing him.
Along with Epilepsy Jayden has Autism and bad asthma, that the doctors are still trying to figure out why he has it so bad and what they can to help him.
EEG & Discovery of the NillyNoggin
Jayden's very first week long EEG was a nightmare for him. Jayden also has Autism ~ putting the leads on and having to keep them on for a week was not going to happen for him. He kept pulling on the leads and pulling them off. The nurses had to come in almost every 15 to 30 mins to fix them.
After that EEG, I started researching ways to help him feel more comfortable with wearing his leads for a week. I stumbled upon NillyNoggin EEG Caps on fb and thought how awesome they looked and hoped these would help him. The next year we went for his 2nd week long EEG NillyNoggin EEG Cap.
The hospital loved it as well. I made it my goal to help other children make things more comfortable while at their EEGs.
Our goal for this fundraiser is to help others at Oishei Children's Hospital during their EEGs. I hope to be able to donate many NillyNoggin Caps to help make their days more comfortable and brings smiles to their faces. EEGs can be scary to many and being able to wear these will insure that they will not be scared of all the leads on their head.
~ Heather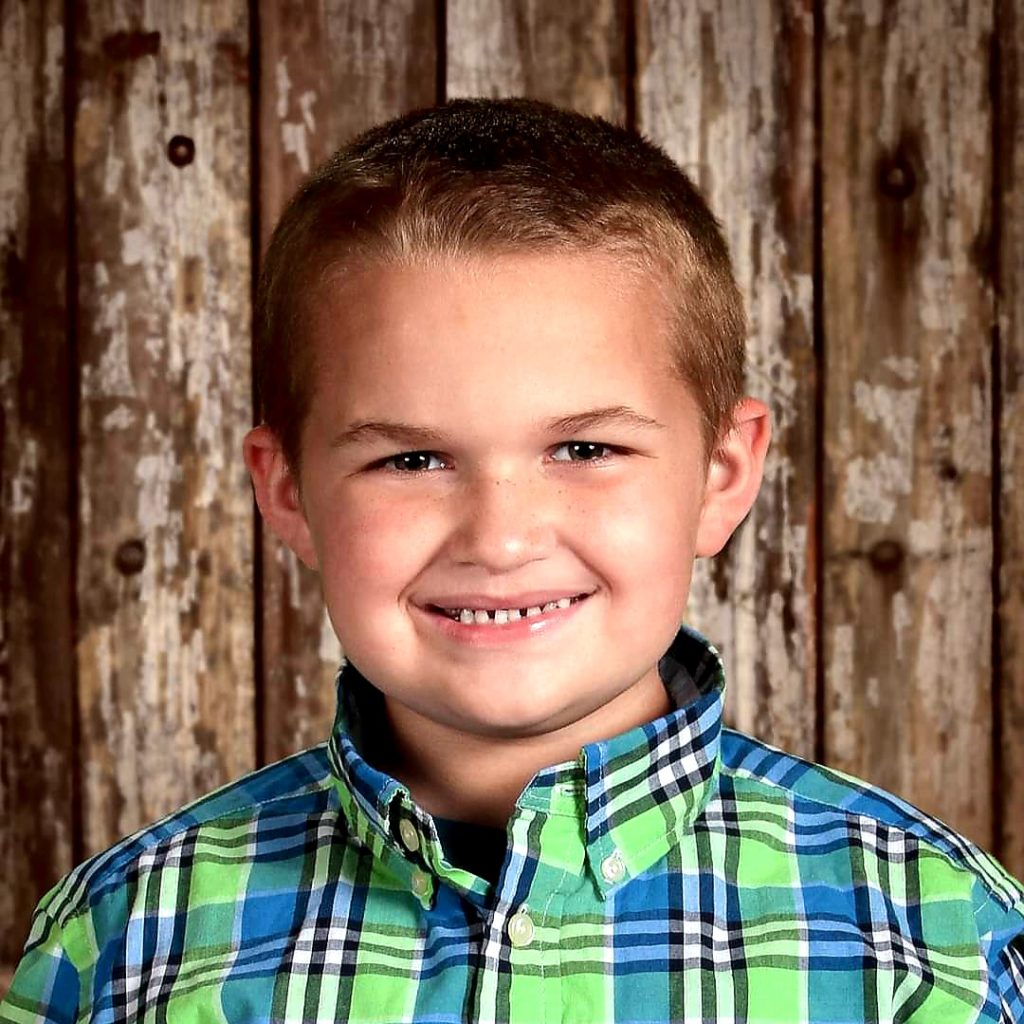 Jayden loves Trains, music and anything about the titanic. He will tell you everything about the titanic of you have time to sit and hear his story.
support heather's mission to help children testing for seizures
Let's raise funds to purchase NillyNoggin EEG Caps! They will be donated to help children getting EEG's at John R. Oishei Children's Hospital in Buffalo, NY, so that they can have the comfort and style of their own cap during a trying time.
It's the little things that turn out to be the big things that get you through the times like this.
let's help children getting eeg's at oishei together!
Warrior Jayden!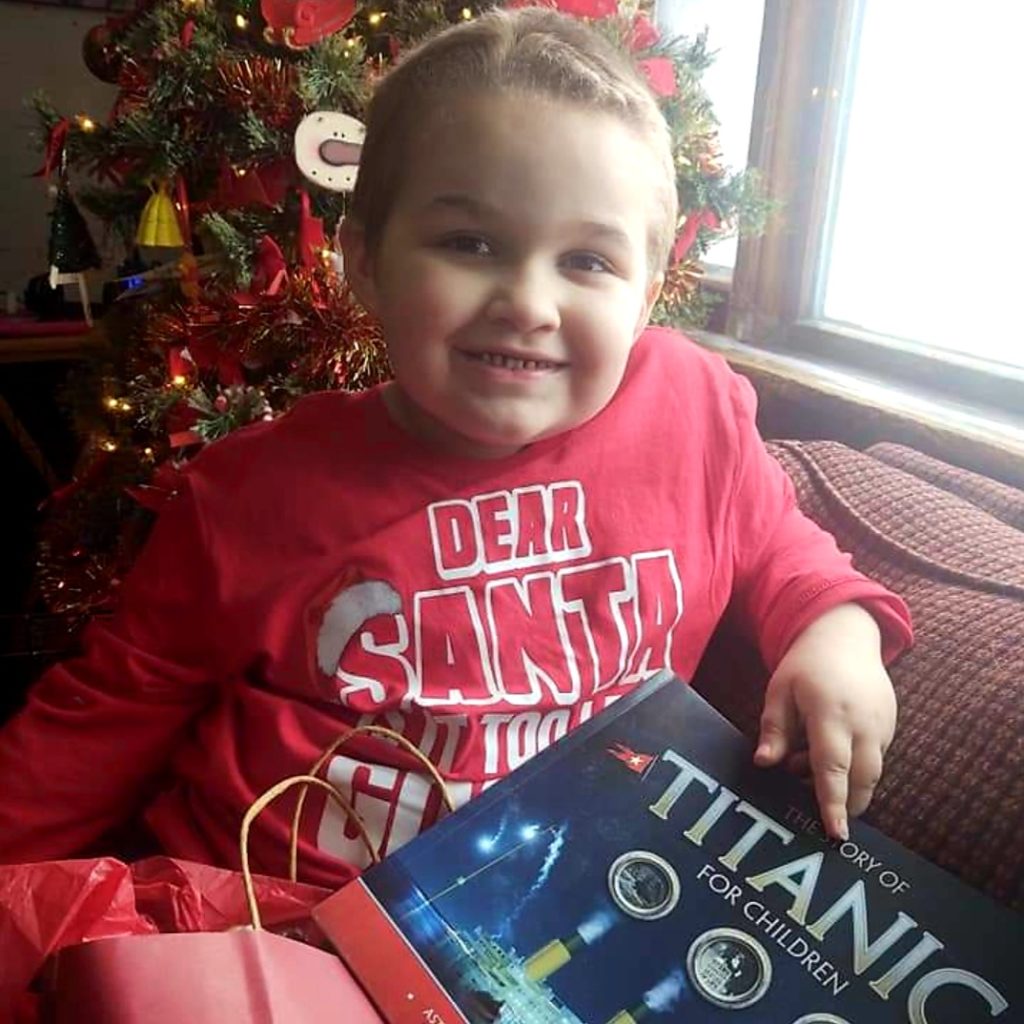 Jayden's EEG Wearing his NillyNoggin EEG Cap!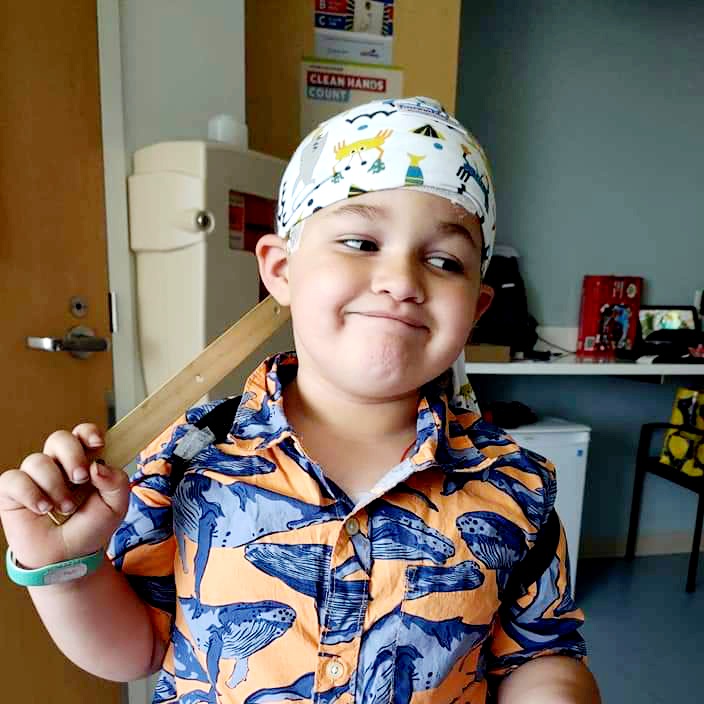 Why Are NillyNoggin EEG Caps so Impactful?
They help provide COMFORT, CONFIDENCE and a BIT of HAPPY during an often scary uncomfortable procedure.
Before and After
EEG without a NillyNoggin EEG Cap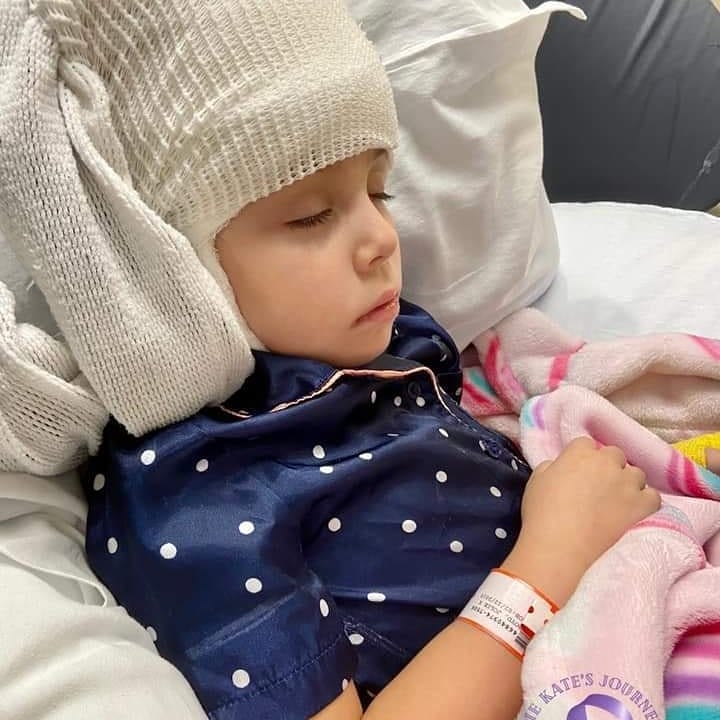 EEG Wearing a NillyNoggin EEG Cap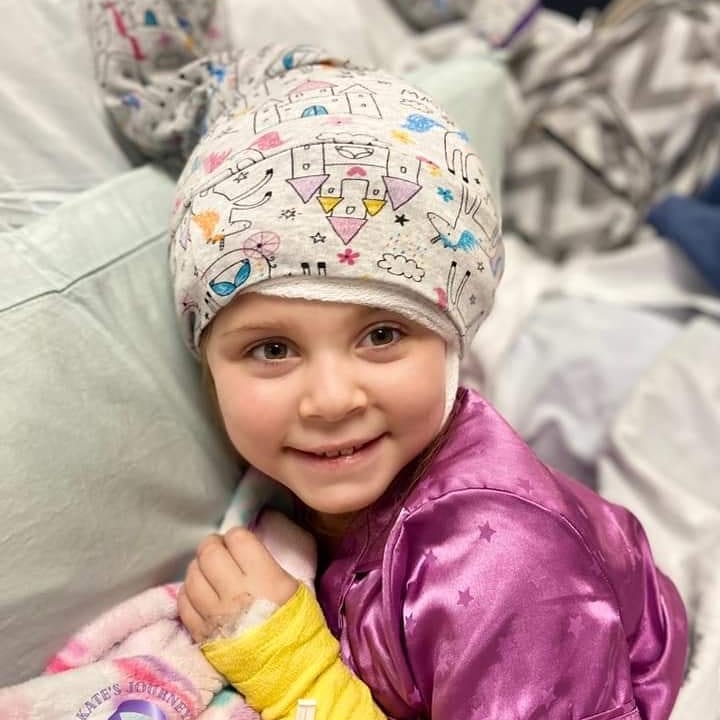 What is an EEG?
An EEG is a test that detects abnormalities in your brain waves, or in the electrical activity of your brain. During the procedure, electrodes consisting of small metal discs with thin wires are pasted onto your scalp. The electrodes detect tiny electrical charges that result from the activity of your brain cells.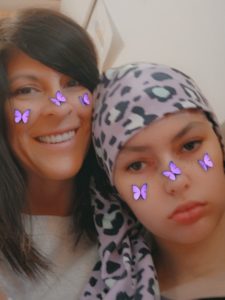 A Note from the Creator's of the NillyNoggin EEG Cap:
Epilepsy affects nearly 3.4 million people in the United States (470,000 children) and 65 million people worldwide.
"We thank you from the bottom of our hearts for your contribution that will add happiness and confidence to the lives of Warriors battling epilepsy!
We live it ~ We get it!" ~ heather and hannah
The Hannahtopia Foundation
The Hannahtopia Foundation is extremely passionate about donating NillyNoggin EEG Caps to help provide a sense of normalcy while going through testing whether in the hospital or during an Ambulatory procedure. An EEG can be worn home and the individual attends school, goes to work and functions in their everyday life. Without a NillyNoggin, this procedure can be quite embarrassing/intimidating.
Being stuck in the hospital is difficult. Having your head wrapped in white gauze and tape to cover over 20 electrodes glued to your head makes the experience even worse. NillyNoggins are colorful, comfortable and add confidence as they prompt conversation instead of stares! Help us get rid of the medically sterile look of the EEG and allow a child to choose their favorite NillyNoggin.
Choose to donate NillyNoggin EEG Caps to help the Foundation, Finn & his family spread smiles and hope to those living with Epilepsy!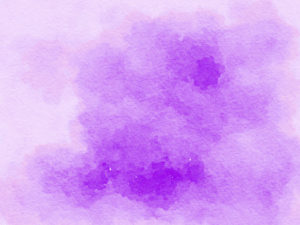 Thanks to Our Donors!
Jay's mom, dad and sis
We love you buddy! Hope this helps other heros like you!
Susan Campbell
In support of Jay and children like him.
Janet klimeck
JAYDEN OUR GRANDSON...OUR HERO
Thank you for making a difference in the life of a child living with seizures
Particulars:
All NillyNoggin EEG Caps gifted to hospital EMU's are distributed as a Variety Pack assortment of patterns and colors and are mailed directly to the hospital.
When sponsoring this campaign, checkout may ask for your address, but the caps will ship directly to the hospital, not to you personally.