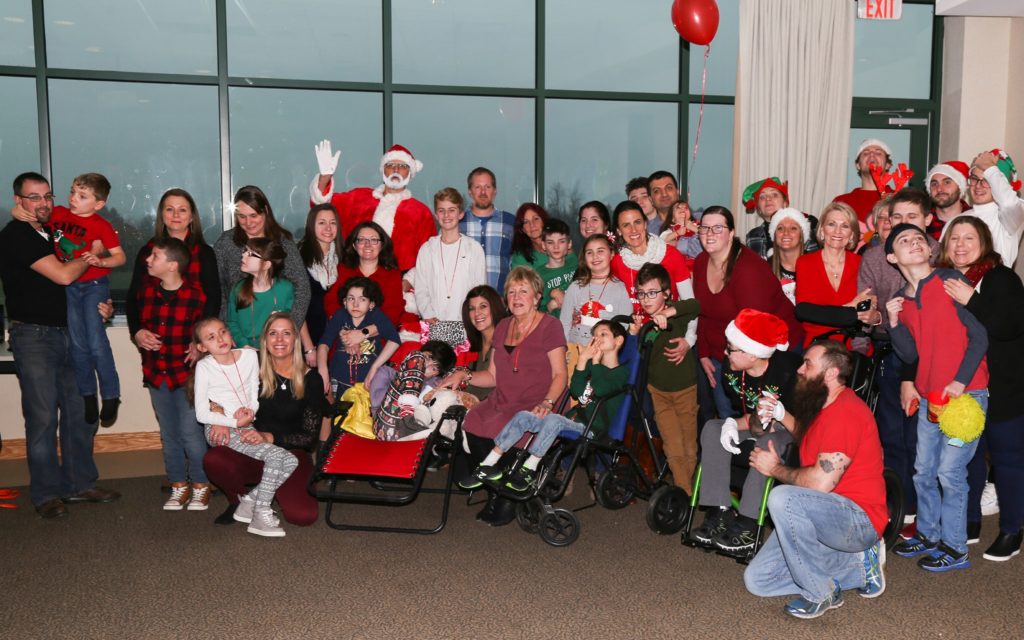 This donation will help support our overall Mission to bring happiness, hope and love to those living with epilepsy.
We gift cheerful, colorful and functional products that are essential for comfort and healing as well as host parties and educational events such as the Hannahpalooza Christmas Party where we gather together and meet Santa!
Making a donation to the Hannahtopia Foundation reminds children, parents, and caregivers that you are thinking of them. We are able to carefully select items that meet the unique needs of children. Flowers, while lovely, can be pricey, do not last, and oftentimes are not accepted in various settings (such as the ICU). Balloons are bulky and difficult to take home as families often juggle many supplies for their child. Donations to the Hannahtopia Foundation allows us to send warriors living with epilepsy treasured and useful items. These items bring happiness, comfort and confidence to families.
Your gift will have a significant, positive impact on the lives of children with epilepsy and their family!